One of the most pressing topics these days is national defense.
The range of threats we face is multiplying, from dominance struggles between the world's great powers to cyber attacks, supply-chain disruptions, climate shocks and many more.
These threats are not only increasing in number but also complexity.
Under the pressure, America's edge in military technology is eroding.
That means investing in the next-generation of military technologies needs to be a national priority.
Fortunately, a number of innovators in Silicon Valley and elsewhere have quietly been working on technologies to help face some of the challenges we face.
As a former Captain in the California Army National Guard and Blackhawk pilot (where I commanded over 120 personnel and supervised $400 million in assets and equipment) turned technologist I can personally attest to the immense importance of technology in equipping our soldiers to face future challenges.
Most people don't know this but Silicon Valley originally started essentially as a "defense valley." Much of the original funding and revenue for the earliest companies in the Valley came from the U.S. military.
Fairchild Semiconductor – the company that birthed the first tech mafia – secured its first contracts to build chips for the military and NASA and made 80% of its early revenue from the U.S. Government.
Similarly, Lockheed Martin set up a division in Sunnyvale to build Polaris Missiles for the military.
Even more notably, the first initial public offering (IPO) of a startup from Silicon Valley was a company called Varian that sold microwave tubes for military applications.
Most famously of all – the internet – is actually the result of a DARPA-funded project called ARPANet from the 1960s.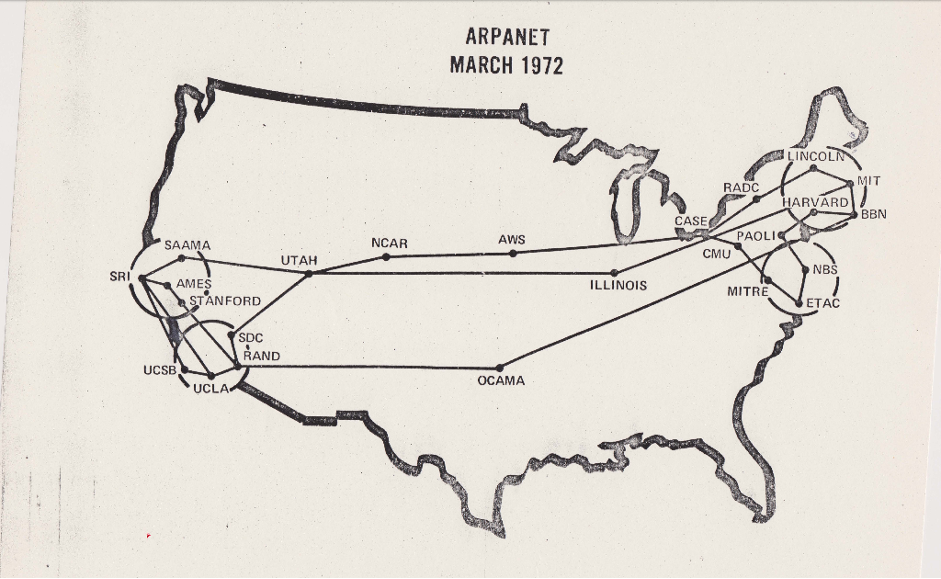 Silicon Valley's history is deeply tied to the U.S. military and thanks to a new generation of innovators, the Valley is starting to reconnect with these roots.
There are two areas where Silicon Valley is making progress working with the military and is making important contributions to national defense today: Drone Technology and Artificial Intelligence.
Drone Technology & Autonomous Warfare
Drones – which are essentially remote control or autonomous flying robots – are changing the face of warfare forever. Military commanders are increasingly worried that these inexpensive, highly mobile and adaptive machines are making traditional, highly expensive systems like fighter jets and tanks obsolete.
The tremendous battlefield successes of the Turkish Bayraktar TB-2 drone in conflicts over the past two years hints that the game has changed permanently.
The rise of drones has increased the demand for technologies to help counter the threat they present.
One company focused on equipping the U.S. with the tools to counter drone warfare is Anduril. The company offers a range of surveillance and tracking technologies to help the military protect installations and troops in the field.
Anduril has secured over 20 contracts with the U.S. military over the years and is one of the best examples in recent years of a startup that has become an important vendor to the U.S. military.
Another similar company is Saildrone, which builds oceangoing autonomous surface vehicles. These ocean drones collect highly detailed maritime, climate and mapping data that has both civilian and military applications.
Earlier this year the US Navy started testing Saildrone with the Fifth Fleet deployed in the Persian Gulf.
Drones are going to be a critical component of warfare in the future and the US military needs a lot more than two vendors to meet its multi-faceted needs in the decades to come.
Artificial Intelligence
Another critical area where the U.S. military urgently needs to innovate and adopt better tools is artificial intelligence.
Compared to the private sector, the use of AI and Machine Learning in the defense sector is shockingly low.
Military operations produce huge amounts of data from machine telemetry, mapping data, communications, satellite imaging and much more. As the quantity of this data grows exponentially, the ability of human analysts to interpret it comes under increasing strain. This is the perfect kind of problem for AI to solve.
One early example of the successful use of AI in the U.S. military is the deployment of a model from C3.ai's to predict when air force planes would require maintenance. An article from Fortune described this early success in detail:
C3.ai's model considers telemetry data such as vibration and rotational velocity, as well as weather information. It then builds "machine-learning models that will predict 50 or 100 flight hours in advance that this system is going to fail," says founder and CEO Tom Siebel, who took C3 public in December 2020. "We were able to increase availability of aircraft, like, 50%."
Another company that has worked with the Defense Department to provide it AI tools is Palantir. The company's tools were first developed for tracking insurgents in Iraq and Afghanistan. Over time Palantirs surveillance and tracking tools have been deployed by a number of other departments including the FBI, Homeland Security and police forces across the country.
The applications for AI across the military are vast and we have barely touched the surface of their use cases.
As the nature of warfare and the threats we face changes in the 21st century, the U.S. military needs to innovate to keep up.
Since the end of WWII, we have enjoyed a significant technological edge compared to our adversaries. But that edge erodes daily.
I'm hopeful that Silicon Valley is returning to its roots as an important part of our national defense industry… helping keep Americans soldiers and civilians safe wherever they may be.
Look to investing in defense. It will definitely be the next big thing!